Events, Sports & Specialities
Mark special occasions to leave a lasting or temporary impression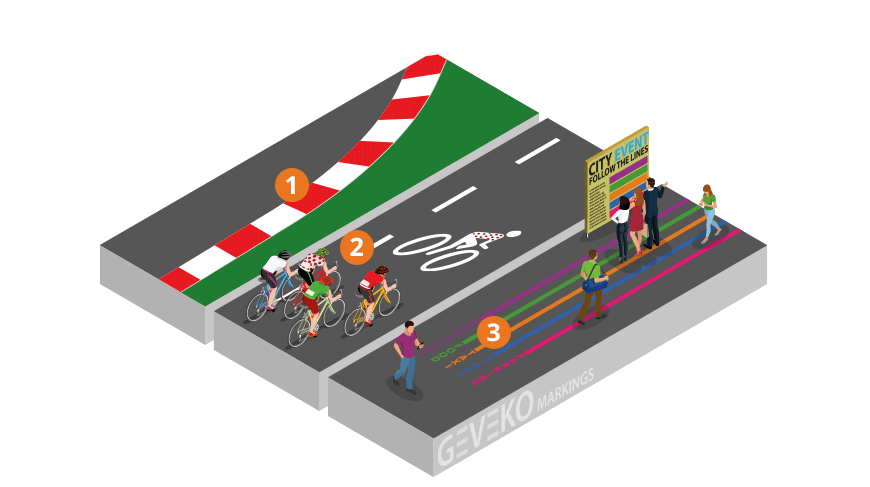 The solution
All you need for your sporting and outdoor event marking requirements
1

Race markings
We offer a broad range of products to add colour, friction, and legible symbols - and even products for very specific requirements such as race tracks, where we have developed a certified paint exactly for the purpose.
2

Sport routes
For events such as city runs and cycling races, our temporary markings are a popular solution. With these short-term markings you can mark up routes and guide participants on their way for a limited period of time.
3

Event logistics
Our temporary road marking paints are the go-to solution when it comes to events like festivals, concerts, or other cultural arrangements. By guiding visitors and guests effectively on their way, these markings will get the job done and be easily removed once the event is over.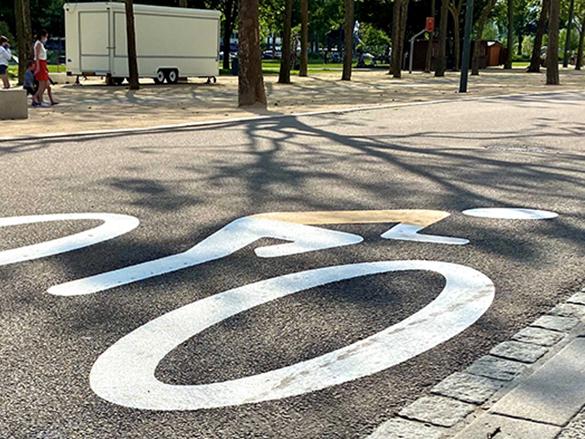 Sports & Outdoor Events
For short-term events like festivals, markets, or city runs, our range of temporary products are ideal: You can mark your desired lines and symbols to guide guests and visitors, and once the event is over, you can let the markings fade away on their own or easily remove them if required.
Race Tracks
For a high-performance sport such as auto racing, high-performance markings are a must. Our AquaRoute™ Raceline is FIA and FIM certified and developed specifically for use on race circuits. In addition to its fast-drying abilities, this product offers excellent adhesion to the surface and has the same friction properties as asphalt.
Explore our product lines
Make special events even more special with the right markings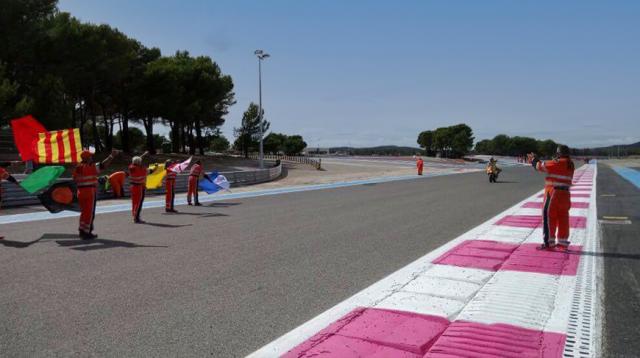 When only the highest standards are good enough
When it comes to race cars, every minute detail is measured, trialed, and tested before a race. So why demand anything less of your racetrack markings?

At Geveko Markings, we have developed a waterborne marking specifically for the use on racetracks. Our AquaRoute RaceLine offers excellent adhesion to the surface, high performance, and fast drying abilities.
What makes this material unique is that it has the same adhesion and friction properties as asphalt. In other words, it eliminates the difference between the coloured areas on the track and the asphalt areas so that the changing surface doesn't affect the driver. Such seemingly small factors are crucial when it comes to car races where every detail and second counts.