Accessibility & Safety
Safe-proof exposed areas and guide the visually impaired safely on their way
The solution
All you need for your accessibility and safety requirements
1

Guidance and tactile markings
We offer two different types of tiles which makes it possible to navigate the streets in a safe and comfortable way - TacPad™ and TacGuide™. With each of their tactile properties, these markings can help guide blind and visually impaired people and provide slip- and skid-resistant surfaces for improved safety.
2

Anti-skid steps
Slippery steps can be the cause of serious accidents - but these can be avoided with GripTech™ T Grip. This preformed thermoplastic material has particularly strong anti-skid properties and is highly recommended for accentuating steps and for safe-proofing slippery substrates all around.
3

Warning and restrictions
It is important to keep people informed about hazardous or restricted areas. In these situations, GripTech™ T Grip safety lines offers a clear-cut solution. The preformed material is easy to apply and the eye-catching black and yellow colours demand the required attention to keep people alert.
Tactile Markings
Everyone should be able to feel safe in traffic - and for visually impaired people, this can be a challenge if their handicap is not considered. Our range of tactile markings makes it possible to guide people with impaired vision safely through hazardous areas in traffic.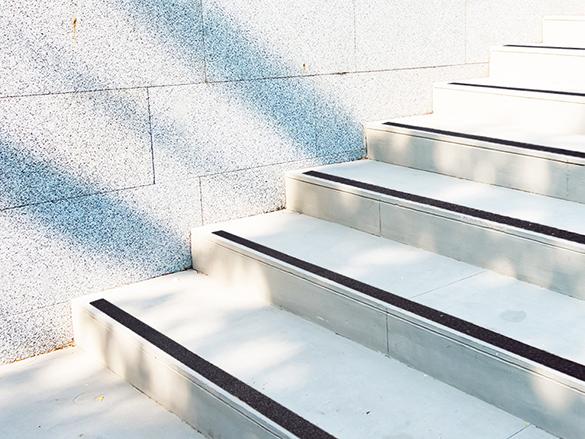 Safety Markings
Why not safe-proof exposed areas before it is too late? With our safety markings, we focus on increasing friction and awareness on hazardous areas in order to prevent accidents. For this purpose, we offer a range of anti-skid and contrast markings.
Explore our product lines
Let our markings guide you safely in the right direction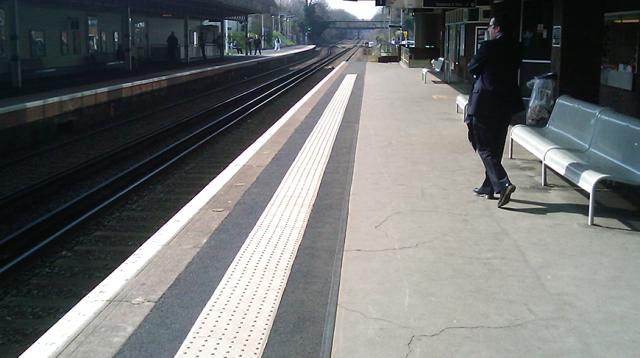 Enhancing safety for everyone, everywhere
At Geveko Markings we are proud to provide markings that helps create equal access and safety for everyone. Our solutions for this area covers two distinct, but at the same time related areas. While 'accessibility' focusses on guiding the visually impaired and making sure that they have equal accessibility opportunities, 'safety' is our overarching category for markings that aims to create safe conditions for pedestrians in general.