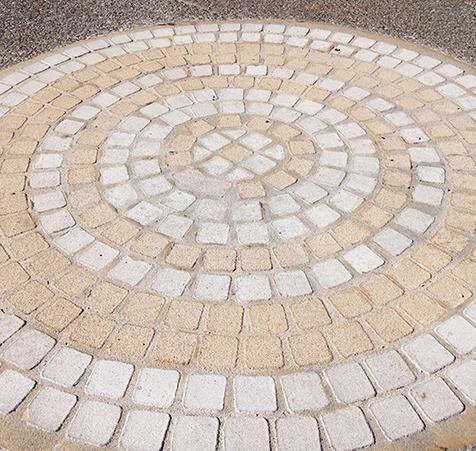 If you are looking for an easily applicable paving solution that delivers a great impact, you may find it within our PaveSmart™ range! These preformed MMA pavers and borders make it fast and easy to achieve decorative and durable results in no time. The precut materials are ready to use on delivery, and the hard-wearing material with marble aggregates is bound to last even under heavy traffic.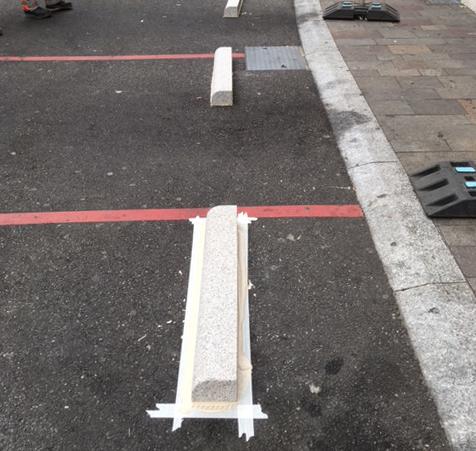 Benefits
Get a durable solution that is resistant to impacts and abrasion​ as both colours and shape stay intact due to PaveSmart's high stability.

Save time and ressources on the easy installation, as the PaveSmart products are delivered precut and ready to use on delivery without the use of heavy machinery.
Products within the range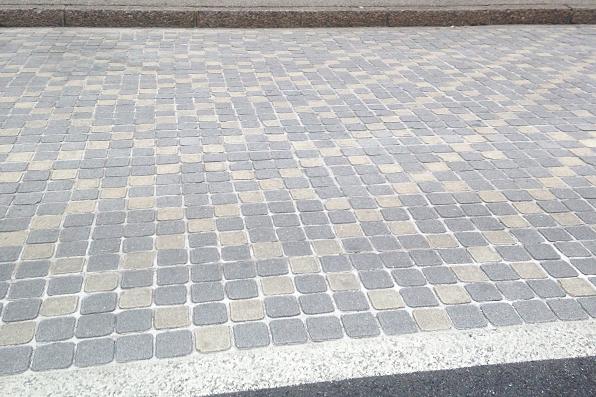 PaveSmart™ Rustic
Create an aesthetically pleasing surface with these flat pavers made in preformed MMA with marble aggregates. This modern alternative to traditional cobblestones comes in three different colours and offers a decorative solution for public spaces or walkways.
Benefits
Get a durable solution that is resistant to impacts and abrasion​, which means that both colours and shape stay intact due to its high stability.

Increase safety in public spaces with PaveSmart Rustic's skid-resistance surface that creates the needed friction to avoid slip-and-fall accidents.

Easy and hassle-free application process! The material is delivered pre-cut and ready for application simply using glue and quartz to post-sprinkle in the joints. No need for digging or breaking any surfaces.
PaveSmart™ Border
This curb-shaped preformed MMA can be used to delimit traffic areas and comes in both crossable and non-crossable types as well as in different aggregate colours. We recommend it specifically for parking entrances and exits, parking spaces, and pedestrian areas where it provides a highly durable and resistant solution that is easy to handle.
Benefits
Make it easy to identify where specific traffic areas, lanes, or parking spaces start and stop by delimiting them with PaveSmart Border.

Avoid unnecessary nuisance of traffic as the quick and easy installation process makes it possible to re-open traffic quickly.