Preformed Thermoplastic
Precut markings with superior performance and long durability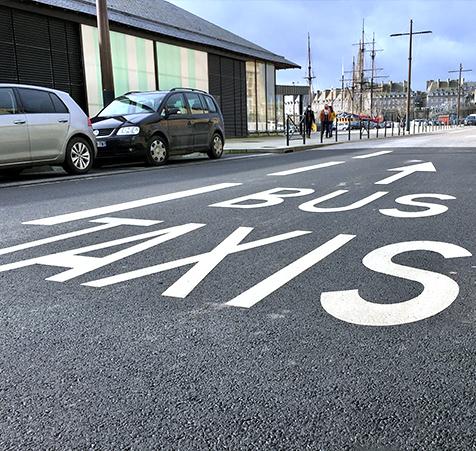 PREMARK™ is an easily applicable preformed thermoplastic material with superior visibility and performance. With a full range of traffic symbols, our PREMARK products guides road users all over the world safely on their way every day.
PREMARK can be used in a wide variety of areas. However, the long durability makes it particularly suited for heavily trafficked areas such as intersections and city traffic, and it is also designed to bind strongly with most of our coloured marking solutions.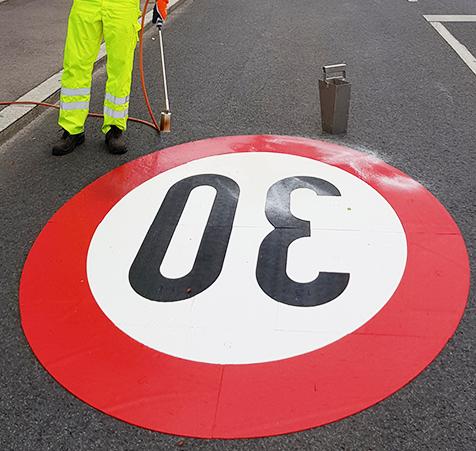 Benefits
Lasting 6-8 times longer than paint, PREMARK

offers a durable and cost-effective solution that

saves you the task of frequent remarking.
Be sure you meet the most stringent performance standards as PREMARK is certified according to national requirements.
PREMARK is easily applied with just a brush and heat torch, making it a quick and easy one man job that doesn't require investment in heavy machinery.
With PREMARK's patented heat indents you can easily tell when you have reached the perfect adhesion to the surface, which makes the markings last longer.
Thanks to PREMARK's patented EASY system, you can apply even the most complex signs in a fast, easy and correct manner every time.
Products within the range
PREMARK™ Anti-Skid
PREMARK Anti-Skid is a preformed thermoplastic road marking with high skid-resistance. It is ideal for markings on areas such as cycle lanes and manhole covers, where anti-skid properties are needed to secure friction for vulnerable road users and pedestrians.
The surface material of PREMARK Anti-Skid contains a high density of transparent glass grains, which sink into the road marking during application and provides initial high level of friction.
Benefits
No need to invest in heavy machinery, PREMARK Anti-Skid is easily applied with just a brush and a gas burner - making it a quick and easy one man job.

High skid resistance thanks to the high content of glass grains embedded in the material ensuring anti-skid properties of over 65 SRT.

Fix any job at hand with this flexible material which can be delivered as both sheets, strips or rolls.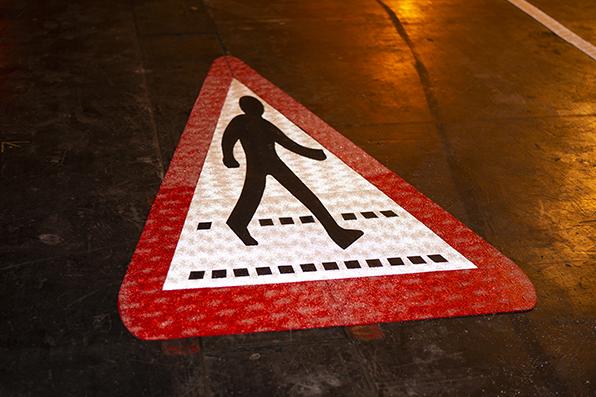 PREMARK™ Vizigrip
With its combination of high visibility, long durability, and anti-skid properties, PREMARK Vizigrip is a premium product for for "High Risk" areas where a loss of traction can be of major concern.
Benefits
Increase safety in high risk areas with PREMARK Vizigrip's unique combination of anti-skid and retroreflection properties that makes it visible and skid-resistant even in wet conditions.

Benefit of the product features on all types of asphalt areas as Vizigrip can be added to all PREMARK lines, symbols, signs and other designs.