Equipment
Machines and burners for your applications
Fast, efficient and precise area applications are guaranteed when you use AreaSpray™ for liquid applications. This two-component spraying machine is designed to create impeccable results for application of PlastiRoute™ Sprayplast, PlastiRoute Spraygrip and AquaRoute™ Deco Rough.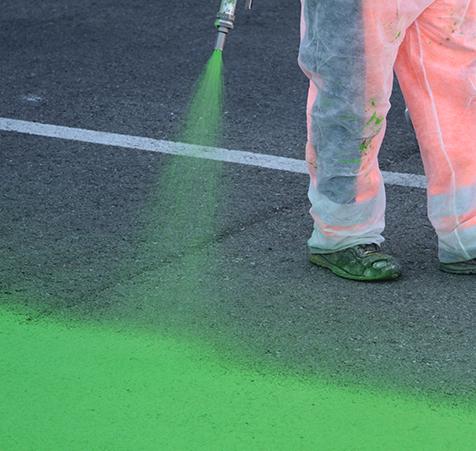 Benefits
AreaSpray™ minimises waste and cleaning requirements by adding the hardener right as the paint exits the nozzle thereby preventing it from curing in the machine.

Save time and resources with the fast application process of the AreaSpray machine which can cover up to 10 times more sqm/h than manual application.

Get consistent results every time with the accurate spray application providing a uniform surface with reliable SRT values across the entire area.

Thanks to the built-in sensor, the machine stops automatically if the hardener dosage is interrupted guaranteeing you proper curing of the material on every application.
Burners
When applying our preformed material, you need a burner to heat the material and make it bond well with the surface. Depending on the job at hand, there will be different requirements - but we have a selection that covers it all.
QL2 Pro Kit
With the QL2™ Pro Kit, you can achieve optimal performance from your PREMARK™. Supplied with two interchangeable heads, this lightweight, low-noise kit effectively provides you with two heat torches in one design.
Benefits
Achieve an extremely high initial retroreflection without the need for drop-on beads by activating the surface of your PREMARK material with the intense heat of the 90 kW grid to ensure that the beads stay in the top surface of the markings.

Avoid downtime and lower the risk of accidental fires with the trigger ignition that easily lets you turn the heat torch on and off without additional tools.

The low noise level of the QL2 heat torch makes it possible to communicate during the installation process and contributes to a comfortable and safe low-noise work environment.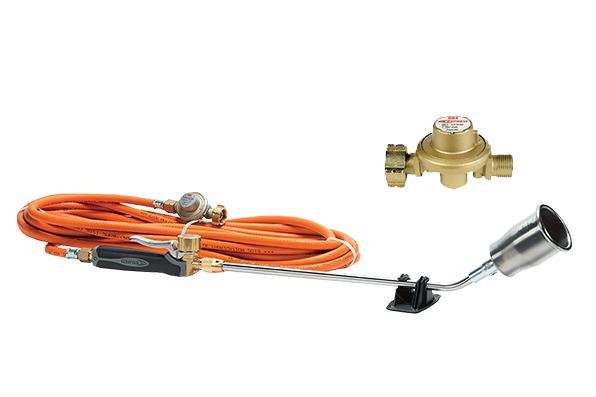 Gas Torch
A low-weight heat torch that is suitable for many applications and is easy to handle.
Benefits
The built-in armrest makes this heat torch easy to handle and comfortable to use without overstraining the arm.

No need to pause in the middle of the job - with this low-weight heat torch you can get the job done in one go.

Avoid overspending resources with this budget-friendly heat torch that is fit-to-purpose for many applications.