Who we are
Geveko Markings Group develop, manufacture, and distribute horizontal markings in any size, material, colour, or form that meet the requirements of our customers, surface owners and end-users in the segments we serve.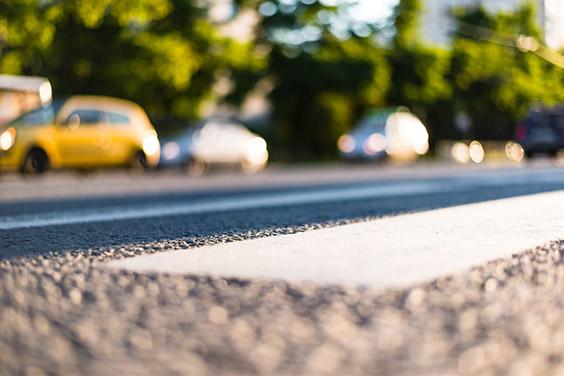 We mainly focus on areas of application where our products must perform to strict standards and under demanding circumstances such as high traffic volumes and different weather and climate conditions.
Our markings enable safe, sustainable, and efficient mobility in more than 80 countries around the world.
Our markings also safeguard communities and guide people to their destinations, and they transform surfaces into decorative, colourful, and playful environments. Building on our experience and deep knowledge of the road markings industry, it is our continued mission to make high-quality materials that guide, inspire, and protect people all over the world.
Since our company was founded almost a century ago, we have taken part in forming and developing the mobility infrastructure. First in Scandinavia, then on a European level and in more recent decades increasingly on a global scale.
When it comes to raising performance standards that improve traffic safety and consequently save lives, we are among the leaders within our industry. This is also the case when it comes to providing marking products and solutions that increase guidance and flow of traffic. Furthermore, Geveko Markings is a leading provider of materials that are highly durable with a focus on total cost of ownership and improvement of environmental impact.
The beginning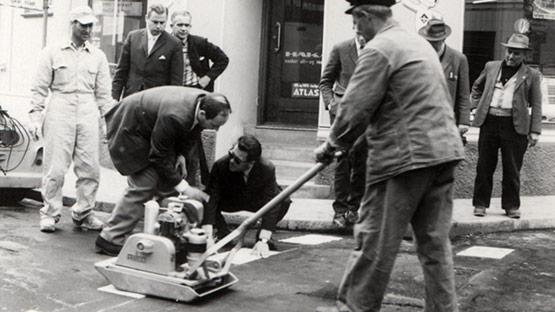 Since being founded in 1924 in Sweden, we have added a lot of chapters to the Geveko Markings story. From small beginnings in Gothenburg to today, where we are a global leading brand within horizontal outdoor markings with nearly a century of expert knowledge behind us.
When Gunnar Bergendahl first started the company he had one single goal in mind; to provide his customers with the most durable materials in the world.
The continuing success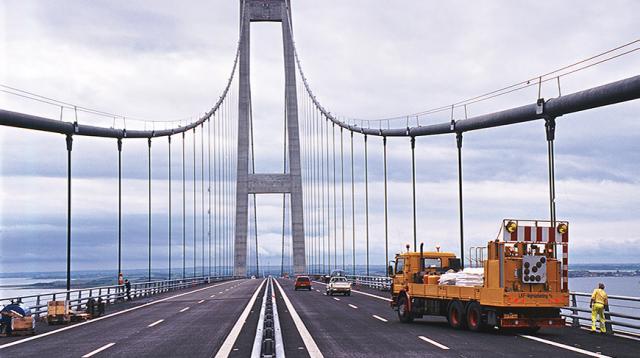 This was the beginning of the Geveko Markings you know today. At first, Bergendahl's company was mainly a manufacturer of asphalt, but the focus later changed towards the manufacturing of road marking materials.
A lot of other things have changed since then, but the values upon which our company is built remain the same. The passion for what we do still drives us in our everyday work and in our aspiration towards creating the best road marking solutions together with our partners and customers.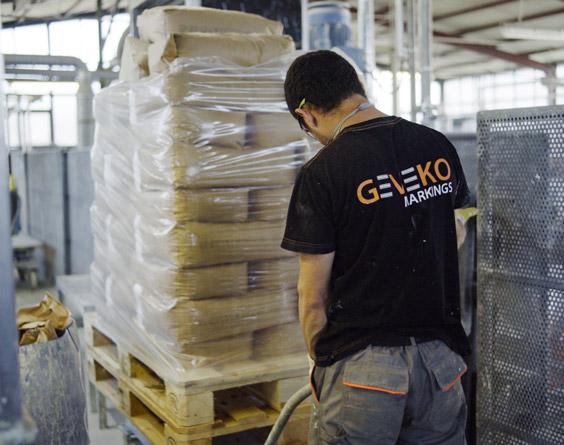 Local commitment on a global stage
Our local presence in each market is serviced by our strong global network.
At Geveko Markings, it has always been important for us to act as a local player in the markets where we operate. We believe this is the best way to establish close, long-term relationships with our customers and local stakeholders. Therefore, we have our own sales and technical representatives in more than 20 countries around the globe. This gives us an in-depth understanding of local customer needs, demands, regulations and requirements, which we use to ensure the success of our customers and the communities in which we operate.
Although we act local, our customers benefit from a global supply chain, consisting of 14 production and distribution centres situated in Europe, USA, Asia Pacific, and North Africa . Furthermore, we have a wide network of approved suppliers with whom we have long-standing relations. Our international production and distribution footprint enable us to meet customer demands for quick deliveries, and together with our network of suppliers, we have a very high supply chain security for the benefit of our customers.
Thanks to our global presence, our customers and stakeholders also benefit from our ability to provide insights, innovations, and solutions from other markets.
We are the experts
Developing high-performing and durable materials as we do at Geveko Markings is complex, but the reason we do it is simple. We want to make resilient, quality materials that keep people safely on track wherever they are headed. To us, research and development of our products is a combination of experienced and skilled employees, modern production and laboratory facilities, continousy testing, practical road trials, strong supply network, and of course customer cooperation and feedback.
We put the same amount of work in all stages of the products' value chain. From the initial cooperation with raw material suppliers to keeping up-to-date on the latest application technologies. When customers and end-customers are looking for a solution with a specified performance or feature, we do our utmost to ensure that our offering fulfil and exceed these expectations.
With this approach, we are certain that our products, solutions and expertise can make a huge difference in terms of increasing traffic safety for everyone.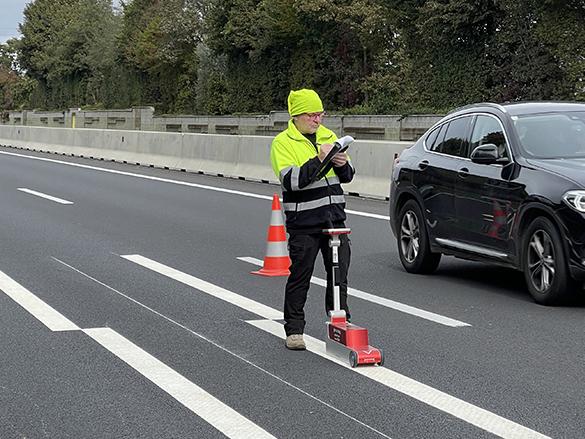 Quality
Quality is key for us! At Geveko Markings, we take the quality of our products and operations seriously. All of our sites are ISO9001 certified and our formulations and production processes ensure products that perform consistently to the specified requirements and expectations. As a customer, you can then concentrate on managing your own activities resting assured that you are supported by a high-quality, hassle-free supplier.
Local presence
We know you and your market! With salespeople and technical employees located in more than 20 countries, we make sure to stay close to our customers and end-customers, and we keep up to date on local requirements and trends to better understand and support your business and journey.
Global supply chain
Always get your marking materials on time! Thanks to our 14 production and distribution centers and a strong global supplier network, we have a flexible distribution set-up that is your guarantee for fast deliveries on all of our main markets. In cases of global raw material shortages and supply chain disruptions, our production set-up and wide supplier network act as a buffer and provide us clarity, certainty, and flexibility, so we meet customer demands.
90-year industry experience
Benefit from our expertise! With nearly a century of experience, we have a long history and deep knowledge of the road markings industry that we use every day to our customers' advantage.
Strong product portfolio
Get all your marking materials in one place! With our full range of combinable products and solutions, we cover all your marking needs while meeting all national market requirements. By having one professional main supplier of marking materials, you can focus your time and efforts on managing and growing your business.
"By driving excellence across Geveko Markings we will be the best markings material supplier in the eyes of our customers"
That is our vision. And it is also the promise we make to our customers about what to expect from us.