Given their disability, visually impaired people often need additional orientation aids to be able to move around safely when traveling alone. For this purpose, our tactile markings offer an ideal solution.
With perceptible warnings, these markings convey vital information on how to navigate if you are blind or have impaired eyesight.
Inclusive infrastructure made easy
Our tactile products, TacPad™ & TacGuide™, are produced in different materials and offer different application techniques depending on your requirements and preferences.
Common for them all, however, is that they can be applied directly on top of the existing surface. As there is no need to break up or re-arrange the surface, they provide an easy way of achieving a more inclusive infrastructure.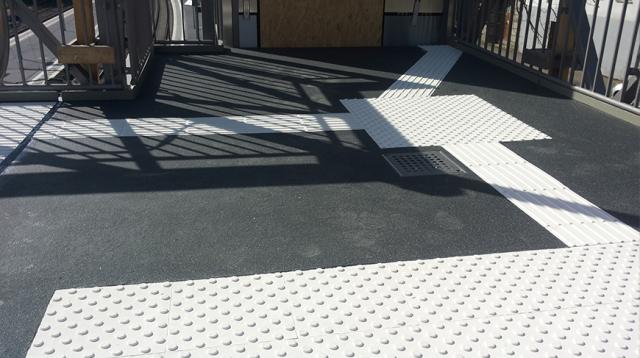 Glue or MX application system
TacPad & TacGuide can be applied by either using MTA glue as the adhesive layer - or it can be supplied with the MX application system which allows for an easy and hassle-free application.
MX is a high-performance adhesive on the back of the product. It is protected by a parchment paper that is simply removed before application after which the product is manually pressed down onto the surface.
Depending on the surface material, ACTI-SOL activator can be applied beforehand if necessary.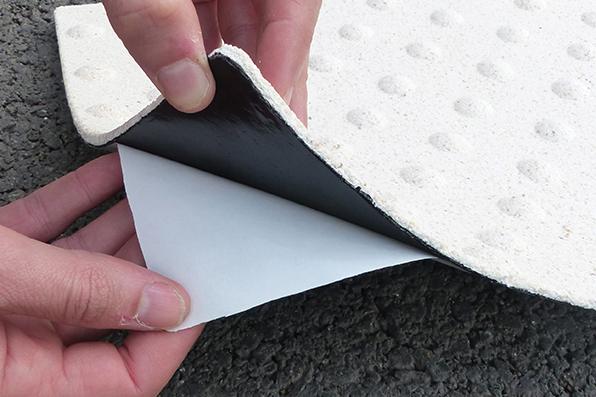 City crossings
In urban areas with heavy traffic, there is an added risk of accidents for people with impaired eyesight. Especially in crossings and intersections where people are changing direction and passing the roadway. Here, the domed TacPad markings highlight the transition from the pedestrian route to the roadway, while the raised lines of TacGuide provide a perceptible line to follow to get safely through the area.
Platforms
Tactile markings are essential on platforms and in other transport hubs where they warn and guide the visibly impaired. For example, a row of truncated TacPad domes should be placed parallel to the end of the platform and laid close to the platform edge. These markings warn of large holes or chasms ahead, mitigating the risk of pedestrians falling through the opening.

Walkways
As the name indicates, our TacGuide products can help guide people through traffic. When running alongside a path or walkway, the raised lines of TacGuide indicate where it is safe to walk. By staying close and following the lines with their cane, blind and visually impaired pedestrians can steer clear of obstacles and hazards.