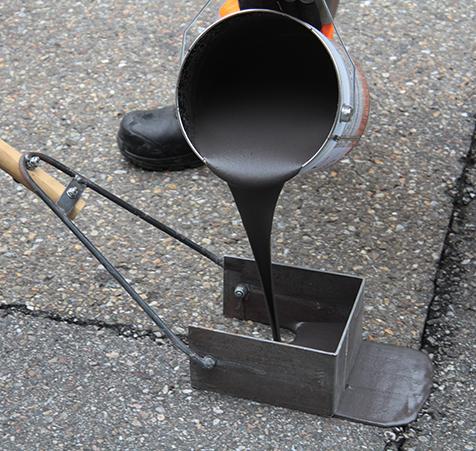 ColdFill™ is our cold-applied, self-levelling sealer. The composition and mode of application make it suitable for repairing long as well as irregular cracks, but also surfaces with microcracks and small holes. These are the type of damages that are known to be difficult to repair properly - but the simple application of ColdFill makes it easy to handle.
Benefits
ColdFill's self-levelling composition makes it suitable for even difficult repairs as it sinks into the damage and creates a proper seal.

Due to its high wear and stress resistance, ColdFill can last up to five years on highly trafficked roads, providing you with a long-lasting repair solution.

ColdFill provides a quick fix of the road with its easy screed-box application which doesn't require any heavy or special machinery.