In order to achieve optimal application results, you need the right equipment. Make sure to get the best marking result every time with our range of tools, machines, and little extra helpers specifically suited for application of our products.
Equipment
Whether you are applying preformed markings or some of our liquid products, we have the equipment you need to get the application just right.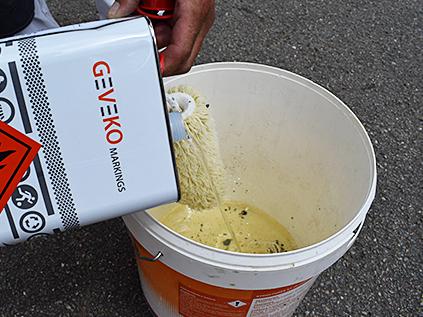 Primers
The right primer will ensure perfect bonding of our products - even on challenging areas such as non-bituminous surfaces. With our selection of primers, you are able to get the most optimal application every time.
Accessories
The little extra helpers you need to make your application more convenient and achieve a flawless end result. We have got you covered with our selection of additional application tools and appliances.